SEO | Data | Tech | Analytics
6+ years of SEO experience in agency and inhouse
Focus on tech SEO and automating processes
Bachelor's and Master's theses about SEO
I am currently working as Technical SEO Manager at Zalando Lounge in Berlin. Previously, I have worked for my current employer as Local SEO Manager for dedicated markets with 1M daily visits.
Before that, I was living in Malta and working as SEO Manager for a highly competitive markets. My journey began as SEO Specialist in Prague in the digital agency environment. I have recently finished my master's thesis about synergies between SEO and PPC channels on a global level.
Deep technical knowledge, including robots.txt, sitemap.xml, canonicals, internal linking, filtering principles, HTML meta tags etc.
Strong analytical abilities, including the ability to define problems, collect data, communicate results and arrive at valid conclusions
Content and linkbuilding delivery management for several highly penetrated markets, such as Germany, UK, Finland, Norway or USA
KPI definition and dashboards creation, initial SEO proces implementation
Articles on some of the top SEO magazines, such as MarketingProfs, SearchEnginePeople, SEO-Hacker or SEMrush
Experience with ASO, working with large data sets, automation and SEO tooling
Bachelor's thesis topic "SEO Audit and Content Analysis for a Selected Website"
Master's thesis topic "Global SEO Strategy in Combination with PPC"
Currently located in Berlin, working at Zalando as Technical SEO Manager, the European leader in fashion e-commerce. Previously managing SEO activities for several markets with 1M unique daily visits (SimilarWeb) and 2M pages indexed. I was also a core part of the App Store Optimization (ASO) initiation efforts for the main company App.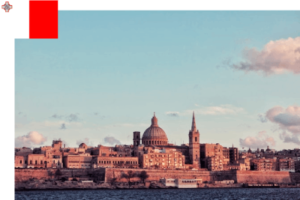 Previously, located on a beautiful island of Malta, working as SEO Manager in the hyper-competitive industry of iGaming (Betsson Group, Highlight Media Group). Besisides the regular SEO tasks, my main responsibilities included workload management of 5 internal team members and leading monthly sprint planning for 15 sites across several key European markets, such as Germany, Finland and Norway.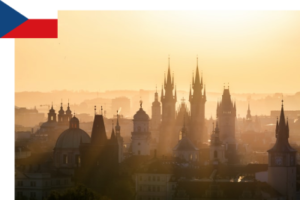 Originally launched my SEO journey in Prague in one of the most renewed digital agencies in the Czech Republic, Actum Digital, where I was the principal SEO specialist providing recommendations to clients from several industries, such as Finance, Beauty, Travel, E-commerce and Food & Bevarage. Part of the job was traveling to the client's headquearets to deliver detailed presentations of the recommended SEO strategies.
Bachelor's: Just before relocating to Malta, I have completed a Bachelor's degree in Applied Informatics and Multimedia at the University of Economics in Prague. As my Bachelor's thesis topic, I have chosen "SEO Audit and Content Analysis for a Selected Website".
Master's: When I was thinking in 2020 what I should do with the new time that was given to us due to forced homeoffice, I decided to go back to school and start studying Master's degree in Marketing Communications on University of Business and Administration in Prague. The topic of my Master's thesis was "Global SEO Strategy in Combination with PPC".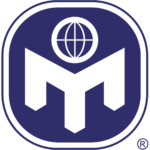 Since 2017, I am also a proud member of Mensa Czech Republic. I find a great enjoyment in finding creative solutions and challenge my brain with complex tasks.
Martin is a great colleague. He is very helpful and highly motivated, always focusing on finding a solution instead of searching for obstacles. Martin was always there when I needed ready to put all his energy and time to get the job done. I could always rely on Martin, and I can definitely recommend him for his proactive approach and strong sense of responsibility.

Anna Poledňáková Former Direct Stakeholder
Martin is a team-focused, goal-oriented individual who always delivered and could be counted on. An ideal team player, can only recommend.

Jakub Churý Former Line Manager
Martin is a great SEO expert with extensive knowledge. His dedication, professionalism and willingness to improve his skills are of the highest standard. His is also a very supportive and approachable colleague ready to help anytime. I'd highly recommend him as both colleague at work and business partner.

Maciej Kurek Former Team Colleague
My goal is to match users with the most suitable pages via the search engines.



© 2023 - Martin Benes SEO