Looking for a new job might be a challenging task and more so for SEOs. To many SEO interview questions, there are usually more right answers and different approaches, especially in terms of measuring and attribution modelling.
In this article, we will therefore have a look at some of those advanced SEO topics that come up often during an interview. With that being said, there will not be any basic questions, such as What is SEO?, How would you optimise meta title? or Do you know any SEO tools? 
What was the most notable keyword that you ranked for in TOP 3 positions and how long did it take you to get there?
Given you rank in third position for a very valuable but competitive keyword, would you continue to try to push for first place or would you move on to other keywords in the list?
How would you crawl a competitor website if all bots are blocked in the robots.txt file? How would you get behind the blockers?
How would you crawl a large scale site (1M+ pages) with access only to the Screaming Frog tool?
What would be the main determinant (e.g. CTR, SV, ROI) of keyword prioritisation given the limited time resources?
What do you think are some of the best ways of tracking SEO success? Given the recent cookie policy changes, would you consider Google Analytics as a reliable source of data?
How would you calculate the return on investment of your SEO efforts? How do you know that your SEO actions are profitable to the company?
Have you been penalised by Google manual penalty and if so, what did you do to remove it?
What would you do if your site has been suddenly deindexed from Google (assuming the developers have not accidentally put a "noindex" tag in the code)? What tools would you check? What actions would you take?
Out of the three main SEO pillars (on-page, off-page, technical), what would you say is the most important one? Does their importance change with the domain age and brand awareness?
What is the future of machine generated content? Do you think AI can reach the same quality as human copywriters?
What SEO processes have you automated and how much time did it save? Is your solution scalable?
What SEO elements would you include in an A/B testing framework and how would you make sure that the results are reliable? How would you determine the winner of the A/B test?
What is the most recent SEO news or update that surprised you? What would you say was the most impactful Google feature of the last quarter for users in SERP?
Given that Google is trying to display all the information directly in the search results page (e.d. for currency convertor or weather queries), what would you say is the future of SEO in the next 10 years?
If you had an opportunity to collaborate with a PPC team, what data would you request from them to make your SEO strategy even more effective?
In terms of the future of SEO and with the ever-increasing implementation of AI, I believe that programming and big data analysis skills will become a necessity in order to stand out and beat the competition.
Feel free to let me know what question you find the most challenging and have fun researching the answers.
Also, it seems that based on the search engine market share numbers worldwide and the decreasing popularity of Google, we might see a more diverse competition and new search engines being used on a daily basis. Therefore it might be a good idea to get some experience with optimising for the other crawlers as well.
I'd be happy to chat about anything regarding SEO and the latest Google updates. Feel free to get in touch with me via email martin@benes.me or connect with me on Linkedin.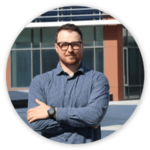 I am currently working as Technical SEO Manager for Zalando in Berlin. Previously living in Malta and working in the iGaming sector as SEO Manager. My journey began as SEO Specialist in Prague in the digital agency environment. At the moment, I am finishing my master's thesis about synergies between SEO and PPC and how to maximize the traffic using both channels in the overall strategy.
© 2023 - Martin Benes SEO