It's commonplace that SEOs come from lots of different backgrounds, such as website development, content production or various digital marketing channels. Therefore, it's slightly unclear what the optimal skillset for this position is and what most of the companies are really interested in.
Looking into the data based on 100 SEO jobs will try to make it more obvious what skills will help the candidates land the SEO managing role.
All the findings are based on requirements for mid-senior level SEO positions from 5 different countries that are similar to desktop traffic composition of the top SEO related blogs. Therefore, most of the positions were targeting USA (62%), India (22%) and UK (9%) followed by Canada (4%) and Australia (3%).
The list consists of randomly chosen and unique job descriptions, from both in-house (63%) and agency (37%) environments. All the companies are looking for long-term employees with short-term contracts excluded.
Also, general skills such as "on-page auditing knowledge", "hands-on linkbuildling experience" or "expert in keyword research" were not considered, since it's required in all the cases.
SEO Tools
Let's start with the most straightforward part, and thus what SEO tools the candidates should have experience with, according to the gathered data. Although there are countless tools out there, most employers prefer just a handful of them. A specific tool was mentioned in 60% of the descriptions, although the three most sought-after are Moz, SEMrush and Screaming Frog, as seen in the following chart.
Analytics and Webmasters Tools
When it comes to the web analytics tools, checking traffic behaviour and site performance should be a regular task for anyone involved in SEO, although technically it's a different field. To put it into the numbers, experience with any kind of web analytics tool was required in 84% cases. As for the specific ones, Google Analytics was mentioned 75 times, Adobe Analytics 11 times and WebTrends 6 times. 
Based on the findings, having experience with setup, configuration and debugging also comes in handy. Therefore, being familiar especially with Google Tag Manager is beneficial as well, since it is mentioned in 7% of the cases.
Regarding webmaster tools in general, tracking crawl issues or preparing technical audits is an important part of the daily tasks. Therefore surprisingly enough, only about half of the companies required experience with Google Search Console (52 mentions) or Bing Webmaster Tools (7 mentions). Even though it was included only in such a relatively low amount of the descriptions, it's one of the skills that can't be missed.
2. PPC & Social Media Experience
One may say that the next natural skill to master would be the PPC principles. However, that's not what the companies think. The PPC or Google AdWords skill was mentioned in less than a half (44%) of the entire list despite being a very useful skill in the context of digital marketing. 
With the data gathered from PPC testing, it can be easier and faster to predict conversion and click-through rates for certain keywords and decide whether they should be included in the SEO strategy.
Besides AdWords, a few of the employers also mentioned experience with managing campaigns across Yahoo and Bing, depending on their target audience.
Regarding social media marketing, experience in this field was required only in 21 cases. However, even despite the low numbers, it's still a highly relevant ability to include into the overall skillset.
3. Coding Experience & CMS
HTML & CSS
Coding ability, at least at the reading level, and knowing where to look for issues in the code is required in 66% cases. With that knowledge, it's easier to make sure that e.g. indexation is working, no ALT texts are missing or HTML tags are properly implemented.
The most frequently mentioned code-related topics were HTML with 63 mentions, followed by CSS (38 mentions) and JavaScript (26 mentions).
JavaScript
Knowing how JavaScript works is also highly beneficial. Being able to decide if a site should implement React JS, Ajax, Pre-rendering tools or understand how JavaScript is being crawled might also come in handy.
Some other severally mentioned coding skills were e.g. PHP, Flash and .NET. Generally speaking, if you know how to read the code, are familiar with programming principles and are able to make prioritized recommendations based on the findings, the rest will be easily picked up later on.

CMS
Experience of getting around in various content management systems was also desired by several (27) companies. The most commonly mentioned CMS in the list was WordPress, Magento , Drupal and Joomla. 
Even if there is a team of content managers at hand, it's very useful to know how to implement minor adjustments in the site's backend by yourself, especially regarding metadata or a few redirects.
Working knowledge of Microsoft Office tools is a valuable skill for everyone in SEO, be it in-house or agency employees. In total, 43% companies required experience either with the whole package or named a particular MS Office tool. 
Naturally for this industry, Excel was mentioned most of the time (40) together with skills like Vlookups, Pivot Tables, If Statements or Data Modelling. Only one of the descriptions talked about Google Sheets as the data-processing tool, however the working principles are almost identical.
Other tools mentioned were PowerPoint (20) mainly for client presentations, Word (15) for compiling SEO audits and even MS Project or MS Publisher. 
Big data analysis skills are also playing an important part in the successful SEO job hunt. Knowledge of data mining and statistical analysis was mentioned in 19 cases besides database tools including SQL (6 mentions) or Tableau (3 mentions). With the recent increasing popularity of data science, it's highly expected that this trend is not going to stop anytime soon. Moreover, as coding skills did in the past, it will become a legitimate part of regular SEO tasks.
5. Education and Industry Experience
Interesting findings come with formal education. Almost half of the companies (48%) stated that they desire some kind of university degree, mostly Bachelor's (33), followed by unspecified "Degree" (19), Masters (1) and MBA (1). Preferred education fields consist mainly of marketing, business, statistics or computer related science.
Regarding people management skills, there are quite some interesting outcomes as well. Only 20% of companies mentioned previous team leading experience, which is quite unexpected considering the mid-senior managing role. On the other hand, it's an opportunity for those without any prior directly reporting team to boost their career.
As for the actual SEO experience, the most common requirement was having at least 3 years in the industry. Extremes, such as 7+ years or being a complete newbie are included in the "Other" column.
Besides that, 43% asked for an actual proven track record of successfully conducted SEO campaigns including the results. Therefore, it's good to have some relevant data prepared in advance. If there are no positive SEO projects available, it's absolutely fine to talk about why the campaigns didn't work out and what the lesson learned was.
Few companies also preferred candidates that have been contributing to the industry with relevant articles and case studies or have been speaking at events and conferences.
6. Other SEO Related Topics
Regarding different types of businesses, e-commerce sites (23%) and large-scale enterprises with millions of pages (23%) were the ones commonly requested. 
Besides targeting local (13%) and multilingual markets (11%), focusing specifically on mobile devices (11%) and testing new SEO strategies (8%) has been something that the companies are also actively looking for.
Although every SEO related job description has its own specifics, the data gathered gives an overall insight into what the companies are truly interested in. Without the research, it would be mostly guessing and risking that your time would be spent on learning a skill that won't find a use in the SEO field.
In general, the ideal candidate has at least a Bachelor's degree, knows how to code and has been working in the SEO industry for at least 3 years. Besides that, he or she would be coming with a portfolio of successful SEO campaigns and knowledge of how to get around in Google Analytics, Search Console and some of the SEO tools, such as Moz or SEMrush.
I'd be happy to chat about anything regarding SEO and the latest Google updates. Feel free to get in touch with me via email martin@benes.me or connect with me on Linkedin.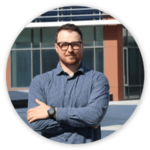 I am currently working as Technical SEO Manager for Zalando in Berlin. Previously living in Malta and working in the iGaming sector as SEO Manager. My journey began as SEO Specialist in Prague in the digital agency environment. At the moment, I am finishing my master's thesis about synergies between SEO and PPC and how to maximize the traffic using both channels in the overall strategy.
© 2023 - Martin Benes SEO