The main goal of local SEO is to rank high in the local search results based on GPS, regional queries ("restaurants new york") and "near me" (barber near me) extensions. Besides the standard SERP, the aim of local SEO is also ranking in the online map applications, since they are also very relevant for answering the user search intent.
Why local SEO is important
Especially with the advent of smartphones, GPS and online maps, a completely new user behavior has emerged - faster and more eager. Users can search for any information almost instantly and usually want an answer within seconds. It has also changed where users search for queries, and it's no surprise it's often on the go.
Therefore using Google at home or on the way from work will result in completely different queries and very often the services or openning hours are the winners outside of home. This indicates that local SEO is very important especially for the service sector.
For example, a hungry user going from work and looking for a restaurant in Berlin will most likely search "restaurant berlin" and follow the list that shows up.
In addition to the fact that most users today use mobile devices, local SEO is also important from the point of view of the so-called SERP Real Estate (the total space on the search results page that belongs to one entity).
Paid results are usually displayed first, usually followed by featured snippets and a "people also ask" section. Next are local results with a map and a list of the services in question, in this case restaurants. The first organic result is usually displayed after all these sections, usually also spaced out with results from Google Images.
It is quite clear that if the site does not appear in the local results, not even the first organic result will make much difference in the overall traffic.
Site optimization for local queries
In order for pages to appear in the first place in the search engine for local queries, it is necessary to have a well-prepared website, not only in terms of content, but also in terms of links and technology. The basic elements that can be optimized directly in the administration of the site include:
Up-to-date contact details and embedded interactive map (eg. Google Maps) on the contact page
Added location in metadata and ALT texts
Contextual internal linking via localized anchor texts
High page loading speed to rank on mobile devices
Completed Schema.org and structured data settings
These are just some of the important requirements that will make competing with other sites a bit easier. There are however many other steps that need to be taken in order to strengthen the local SEO strategy, for example the following ones.
Sign up for Google My Business
Given that Google is (still) the search engine with the largest market share in most countries, it is advisable to focus primarily on registering sites in the Google My Business database.
It's a good idea to fill in as many fields as possible, especially the contact details (name, phone number, address and opening hours) and adding relevant keywords in the description and assigning the site to the right categories. Furthermore, it is also necessary to actively respond to user reviews, not only the low-star ones but also to the positive comments.
In addition to Google My Business, it's also important to identify other industry-relevant catalogues and register the services there, such as Booking.com or TripAdvisor for accommodation and hospitality verticals. Conducting a separate research or checking where competitors are already registered might be the way to identify the list for any given industry.
The most time-consuming but probably the most effective part of local SEO is getting links from topical relevance and regional sites. It is important to focus on both qualities for the best results.
Topical relevance - A quality link usually always leads from topically relevant websites and contextual content blocks. The rule of thumb is that if the link is expected by the reader and the information behind the link would meaningfully enrich the topic, then the page containing the link is topically relevant.
Local relevance - Especially for local search results, links from regional websites are a crucial component. For example in the case of the aforementioned restaurant in Berlin, a high quality link would lead from sites such as visitberlin.de or berlin.de compared to global generic magazines.
Besides links from regional catalogs and local websites, connecting the site with the social media accounts, especially with Facebook or Instagram, and adding relevant contact details is also very useful. Even though social links do not usually transfer any SEO value, they are part of providing context and credibility to the website. Also, the social interaction signals are a vital part of the engagement and overall traffic source. 
Who does not need local SEO
Targeting local and near-me queries is surely not the best strategy for all the websites out there. In general, there are two cases when local SEO is not recommended.
Firstly, for a company operating completely online, the local SEO might not be the best resource investment. These are usually SaS or e-commerce stores that deliver their services or products regardless of customer's location.
And the second reason is the increasingly more important data privacy protection. In those cases when sharing personal contact details would harm the privacy and reputation of the business, it makes all sense to leave local SEO out of the focus as well. 
Besides those few cases, local optimizations are a vital part of the overall SEO strategy and is always recommended to dedicate resources to these activities as well.
I'd be happy to chat about anything regarding SEO and the latest Google updates. Feel free to get in touch with me via email martin@benes.me or connect with me on Linkedin.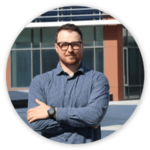 I am currently working as Technical SEO Manager for Zalando in Berlin. Previously living in Malta and working in the iGaming sector as SEO Manager. My journey began as SEO Specialist in Prague in the digital agency environment. At the moment, I am finishing my master's thesis about synergies between SEO and PPC and how to maximize the traffic using both channels in the overall strategy.
© 2023 - Martin Benes SEO